Thinking of jumping aboard the CBD train? All adults welcome! But first, you might have some questions. Like how does CBD make you feel? How does it work? Is it safe? This is where we walk you through those need-to-knows, and how it could enhance your day. From AM to PM.
Before we dig deep into the details, let's start with: CBD is not psychoactive and does not get you "high". That's probably the number one burning question, so consider it debunked. That means CBD won't leave you feeling scrambled when you've got adulting to do. There are a couple of things to understand about CBD and how it works in the body before we go into the ways to use it, so here it goes. 
What does CBD do exactly?
Let's talk science for a moment. CBD – a.k.a. cannabidiol – is the super ingredient found in the cannabis plant. With no toxicity and no mind-altering effects, it has been hailed as a safe and all-natural aid to both body and mind.
CBD's power comes down to its impact on various biological pathways and the endocannabinoid system: a cell-signaling network in the body that helps regulate sleep, mood, appetite, memory and reproduction. Research is ongoing, but shows us that CBD works by accessing and rebalancing a number of physiological functions to help achieve homeostasis – that awesome state of balance.
Let's not get our CBDs and THCs mixed up! Though there are many compounds that can be derived from the cannabis plant, THC is the one most commonly associated with getting you "high". That said, THC isn't necessarily the bad guy here; research has shown that there are potential benefits of combining CBD and THC. THC levels in products globally would vary, and be closely monitored depending on local legislation.
Let's talk about sex, baby
Get your freak on, CBD-style. With cannabinoid receptors in our reproductive organs, CBD may boost blood flow, increase sensitivity and enhance natural lubrication. 
We know there are factors that can seriously hinder pleasure. And we ain't about that! Though it's important to note that studies are ongoing – like a lot else in the CBD world – we are all about finding your path to pleasure and choosing a quality product to explore it. 
Getting topical is one way to achieve this. Massage a small amount of our CBD-infused Wake the Neighbors love lotion onto intimate areas as needed to tune out that discomfort and boost your pleasure all around. Sign us up.
Hit the reset button
CBD in the bedroom, tick. But what about for general energy levels? We've all been there; the pressures of modern life can leave us feeling increasingly burnt-out. Recharging your body and mind starts with rest, sleep, a break. All those good, old-fashioned things. But there are also some interesting findings connecting CBD to stimulant properties.
Like everything else CBD-related, this effect is linked back to our endocannabinoid system (AKA the cell signalling in control of everything). So, whilst CBD and other cannabinoids are often considered sedatives, some research shows smaller doses could perk us up. In terms of the "how": you can achieve this perkiness through capsules and energy drink mixes, to soaking your bod in a CBD-infused bath. 
Try easing your tired self in a bath swimming with Simply the Zest bath salts, with CBD and natural pick-me-ups like orange peel and skin-soothers like avocado oil. Or find your space and kick up the self-care with a Let's get Fizzical bath bomb, complete with CBD isolate, reviving lime and eucalyptus.
Harmony isn't just a name
Rebalance, stability, harmony. We're all in need of that sometimes – or maybe all times! CBD is most famous for its promise to promote an awesome state of steadiness, with people turning to it to potentially ease anxiety and stress, whether that's daily or in a particular moment (think: giving a speech to a packed room.) 
Studies in this area so far have pointed towards positive results with further research delving into CBD's anti-stress effects racking up more promising conclusions. Outta the lab, we're buzzing on the idea that CBD may help level out our mood barometer. But how to explore this?
Explore our zingy Rain cloud repellent. This lemon-flavored oil is packed with full-spectrum CBD and natural extracts for living life on the sunny side.
Keeping it chill AF
Missing some sweet shut-eye? Very few things can beat the healing power (and downright deliciousness) of a good night's sleep. Restful, deep sleep is so vital for keeping any one of us in balance. But modern life has increasingly impacted our ability to sleep.
Emerging research shows how CBD may help with insomnia, grogginess and fatigue, sleep-wake disorders, and other sleep-cycle disruption symptoms. The endocannabinoid system is responsible for regulating everyday physiological functions, playing a critical role in the sleep-wake cycle. In short, the way we fall asleep, stay asleep, wake up, and remain awake are all regulated by our endocannabinoid system.
You'll hear us harping on about how cannabinoid therapy varies from person to person, but this is especially true when it comes to using CBD for sleep. The results can vary greatly, depending on: the individual and their unique composition, the administration method, product cannabinoid profile, timing, and dosage. 
Give our Rest for the wicked CBD tincture a whirl. With a natural blend of sedating scrumminess running from valerian to CBD, you're off to a magical vacation in a minty dreamland.
Living your best life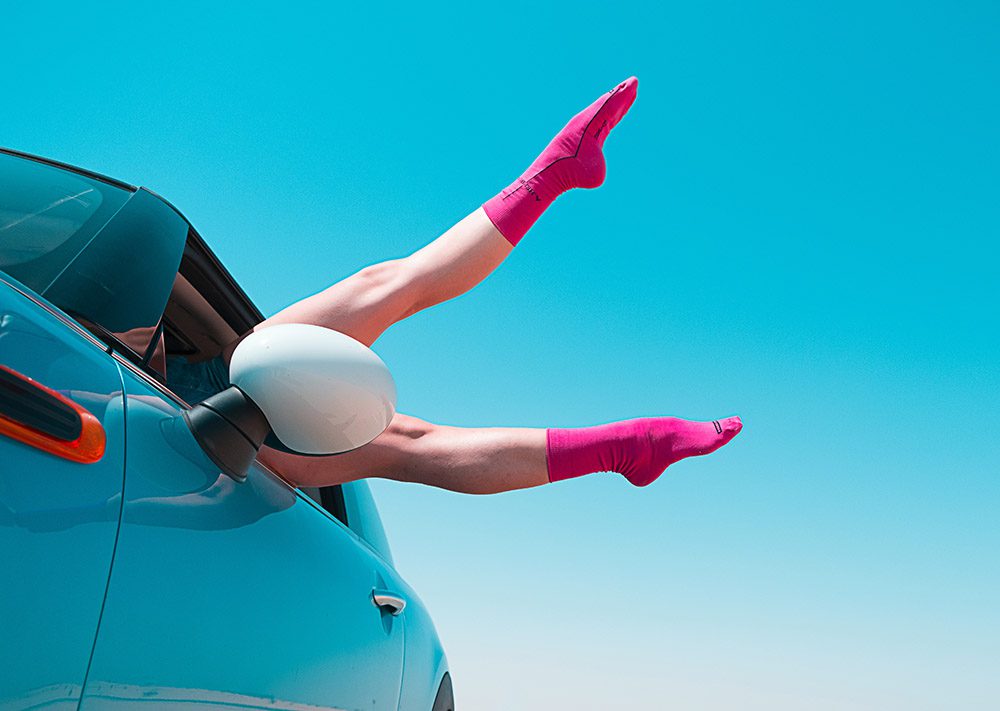 Ready to start your CBD journey? First, note a few important things. If you're currently taking any medication, we highly recommend chatting to your doctor before experimenting. We are not medical professionals so it's important to get sound medical advice that you trust. 
When that's all cleared up, know that CBD effects vary from one person to the next, so we always suggest starting low and slow and working your way up. That way, you'll hit your sweet spot and get the full benefit to suit your body's needs. What we love is creating a routine with CBD, using it in a way that elevates our day-to-day. That could be anything from sensual moments of arousal to needing an uplift before hitting the town to ditching it all together and having a self-care night in. This one's on you, but we think you'll enjoy the ride. 
We're passionate about finding the right solutions using quality ingredients and blends to make you feel your best. Backed by science, every one of our products is developed, tested, and certified by expert chemists in dedicated labs. With each ingredient sourced specifically to create a sensory experience. If you need us, we're here. Simply reach out for advice or to start a conversation.