Ridiculously restorative, sink-in deep sleep. We might not all know her but we certainly dream about her. You know – the kind of sleep that heals every ache and generates a fresh new outlook on life the moment you open your eyes. Sound too good to be true? Feeling salty? Well, you're not alone. Having slummy sleep habits has fueled the $432 billion-a-year global sleep economy. The coveted high-quality sleep we're all searching for is critical for everyone regardless of age, sex, or background. Luckily, we've done all the legwork and have some of the best tips when it comes to natural sleep supports, including how CBD for sleep might fit into the picture, and we are absolutely here for it.
Sleep vibes check
There are countless reasons why you might not be catching enough z's on the reg. From work stress to poor sleep habits and chronic health conditions, we get it. It can seem like an uphill battle sorting through modern-day life and the implications it can have on our health. But here's to you, the people that have had enough and are taking their health into their own hands. While some sleep issues will require deeper digging to get to root cause healing, there's a lot that is within your control so let's get into it!
Glow up your din
Start your sleep self-care routine with what's for dinner. Including healthy fats like MCT oil, grass-fed butter, and animal fats offers your body and mind that long-burning fuel it needs. Plus, it offers better mental clarity when you wake up the next day. Pair that with a good amount of protein which is needed for immune function and muscle repair, and you'll have everything your body needs to work on healing and generating new tissue.  
Digital detox + natural lighting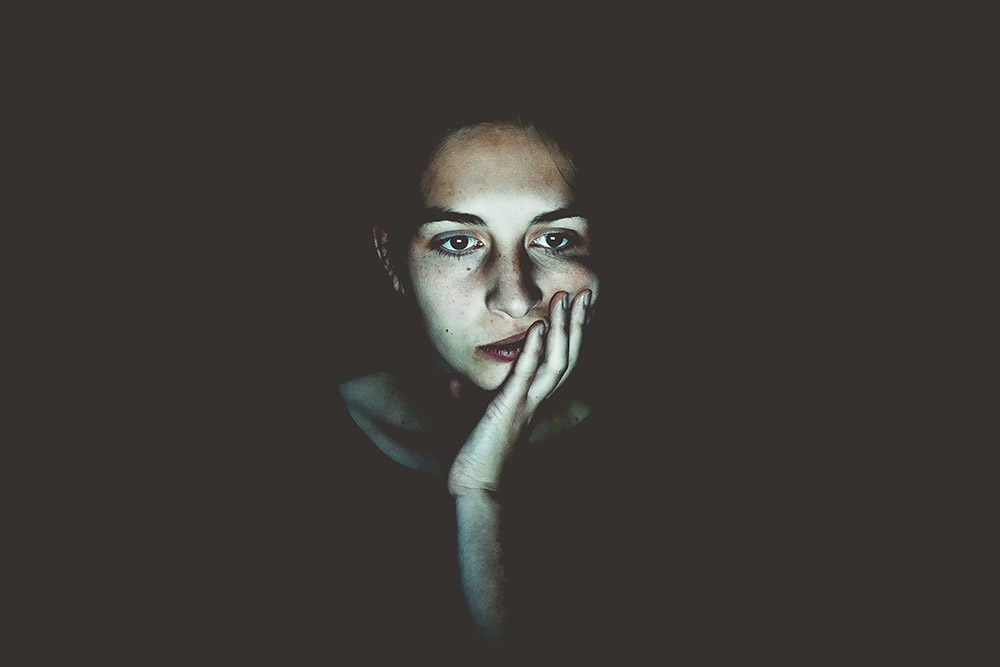 The blue light from electronics like your phone, TV, and computer can be disruptive to your natural circadian rhythm, shutting down your melatonin production and affecting your sleep. Try to avoid screens ideally at least a few hours before bed. Even a 30-minute digital detox prior to bed can make a world of difference. Looking to take it to the next level? Try only using natural lighting at night – think Himalayan salt lamps, fireplaces, candles, or even red light.
Watch that caffeine
We totally get the temptation of that afternoon boost from our fave caffeine source but this is a big one for sleep quality. Try avoiding caffeine at least eight hours before bed so your mind has adequate time to unwind and let go.

Tips and Tricks: Looking for a non-caffeinated energy boost in the afternoon? Try a quick 15-minute run or bodyweight workout. Or try a microdose of our Rain cloud repellent for an alerting effect.
That ancestral touch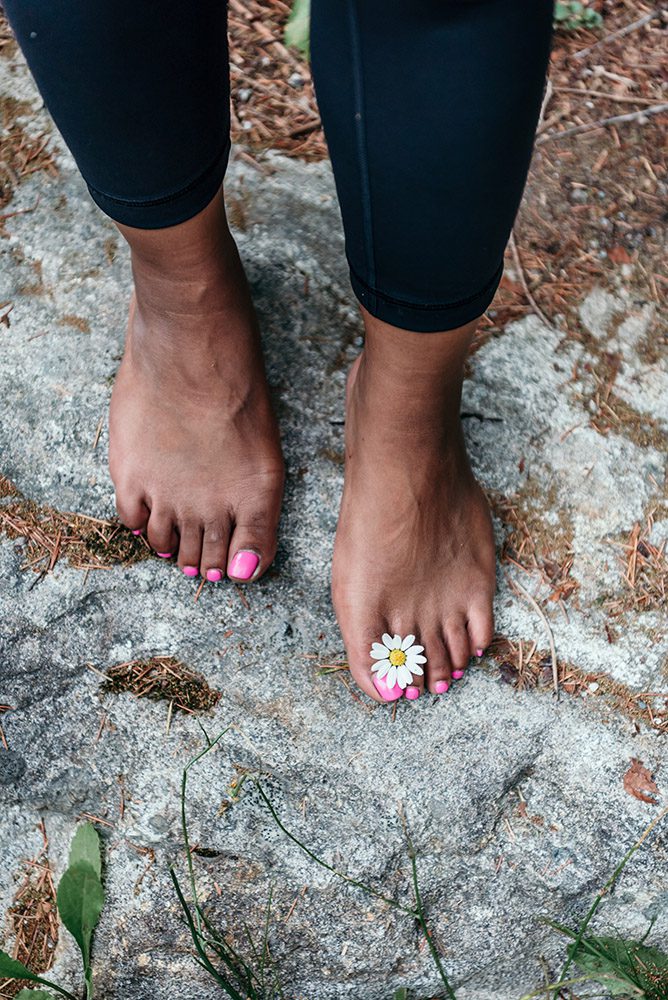 While much of the world has transformed around us, it might surprise you to hear that our own biology actually hasn't evolved much during the past couple thousand years. That means that the ancestral way often still has wellness benefits even to this day. Recent studies show that grounding, or earthing, may improve sleep quality in addition to normalizing the day-night cortisol rhythm along with other potential benefits. Getting direct sunlight on your eyes and face within an hour of waking might also help engage your body's natural circadian rhythm.
Don't let stress live rent free
Stress can dig in deep, f-ing with minds and bodies, and causing sleep issues. That's why stress management is such a critical skill to learn. From keeping a nightly gratitude journal to a sound bath meditation, whatever you need to curb that overactive mind has to be a priority. Things like hitting the gym are also great options for combating stress and improving sleep quality. Plus, we don't mind the other benefits of working out like looking like a snack 😉
Poppin' pills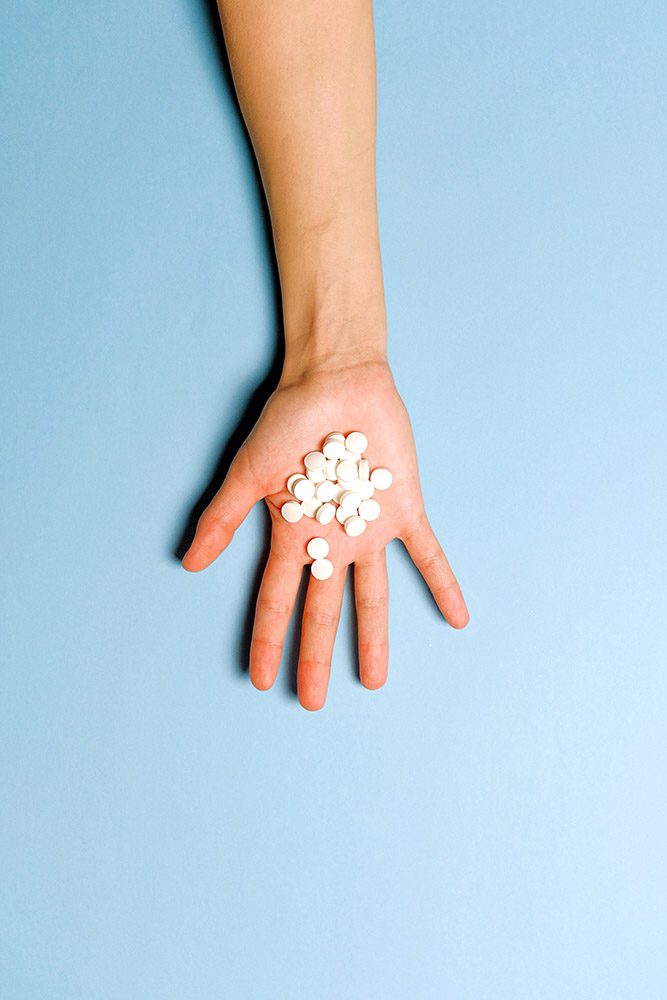 There's a time and a place for everythang –  including meds. Yes, they work great in the short term but the laundry list of risks and consequences sure makes it a lot less tempting. Both short-term and long-term use of OTC and prescription sleep meds can cause serious side effects and scary stuff like physical and mental dependence, sleep paralysis, impaired motor skills, and more. 
If you're in need of extra sleep support, there are natural options you can look into like l-theanine, magnesium, GABA, 5-HTP, and CBD (more on this one in a moment).
The endocannabinoid system and beauty sleep
The endocannabinoid system (ECS) is a biochemical communicative network that regulates everyday functions including sleep. With the primary role of keeping physiological systems in homeostasis, the ECS plays an essential role in our sleep-wake cycle and other circadian processes. Since CBD engages the ECS in a similar way as our self-produced endocannabinoids, it has the potential to nudge our sleep-wake cycle into harmonic balance. 
CBD for snoozin'
The data on CBD's effects on sleep is indeed limited. You can thank cannabis prohibition and study limitations (difficulty treating sleep disturbances not tied to chronic conditions) for the lack of data. However, there are positive preliminary and anecdotal data that show CBD's potential as a natural sleep support. While cannabis has been treasured for centuries for sleep, how about specific cannabinoids like CBD?
Here's an interesting fact for ya, CBD is believed to have a biphasic effect when it comes to snoozing. That means that based on the dose, it can either be alerting or sedating. Small doses are believed to have this alerting effect while larger doses lead to sedation – there's no clear cutoff between the two so self-experimentation is the name of the game here. One study reported that 160mg of CBD reduced nighttime sleep disturbances and improved total sleep times, further suggesting that higher doses can be sedating.
In terms of specific sleep disorders, preliminary studies show potential for REM behavior disorder and sleep apnea. 
Tips and Tricks: Try our Rest for the wicked tincture infused with CBD, valerian root, lemon balm, and chamomile flower for the ultimate KO. 
How else can CBD help with catching z's?
Chronic conditions, pain, and mental health issues are common contributing factors to poor sleep. While these will require additional support and self-care, CBD might offer some comfort for the following:
Pain:

Whether you have a painful chronic condition or a recent injury, pain can cause difficulties with falling and staying asleep. There are preliminary and clinical studies that have been completed on CBD's

pain-relieving potential

and

inflammation

support. CBD might give you the relief you need to get to dreamville.
Mental health:

Mental health conditions like depression and anxiety can serious implications on sleep. CBD's potential

calming effects

may prove beneficial for a wide variety of mental health complications that affect your sleep quality. One

study

found that CBD may decrease sleep disturbances for those with PTSD. 
Important Note: Always speak to your trusted healthcare provider before trying CBD, especially if you're taking any medication. CBD can cause drug interactions – in particular with sleep medications, it can amplify undesirable side effects. 
Hoo Raa CBD for sleep
Sleep shouldn't be elusive; that's why we've created the highest-quality CBD support for all things wellness including rest. We proudly offer all-natural CBD wellness and pleasure products featuring powerful botanicals and organically-grown CBD. We've had lots of trial and error when it comes to natural sleep supports and we're always happy to share our secrets and successes. Reach out any time for more sleep advice and shop our products today!