Are you ready to talk openly about masturbation? If your answer is hovering over a "no", know that you're not alone. It's sad but true to hear that self-pleasure is still a taboo area for many and while it's not compulsory to shout about it from the hills, it's good to have an honest convo about it sometimes. Why – you ask? For starters, some studies show that more people are practicing solo play than ever before, and secondly, there is a whole list of health benefits connected to it.   
For anyone starting or experimenting with their self-pleasure journey, it's good to have the facts to hand. Our bodies are a wonderfully complex set of nerve endings and happenings at any time of the month, connecting deeply to our physical and emotional state. Understanding how this impacts your sexual experience can help you fine-tune your pleasure zone, and interestingly, CBD has promising sensual benefits to help you along the way. While studies are still in their infancy, anecdotal evidence points towards it being a potential BFF in the bedroom. Here, we explore the delicious topic of solo play, and the ways CBD can fit into the picture. 
Why go solo?
There's no getting away from it, a huge proportion of us masturbate and reap the benefits from it. According to one study in 2018, 78% of people in the world practice self-pleasure, but only 18% of people in the US think it's important to talk about it with someone they're close to. But what exactly is happening on a hormone level when we indulge in a sexual activity?
When we get intimate (either with a partner or solo) the body releases dopamine and oxytocin (AKA happy hormones) among others. That's why scientists talk about the health-bringing effects of sex. But there's also something to be said for going solo because this brings a whole new level of benefits. Here's the summary: 
You might sleep better

– some

studies

have gone deep into the link between sex and sleep, and there are some interesting connections between the two. It's worth noting that these studies need further verification, but initial findings point towards orgasms (with a partner and alone) helping to improve sleep quality and latency. 

It may uplift your mood

– we already know about the happy hormones, dopamine, and oxytocin, but other hormones are released when you practice pleasure. Endorphins are another, and in combo, these three hormones can uplift your mood, while oxytocin itself has been

linked

to relieving stress and anxiety. 

Self-pleasure can help your self-esteem

– we love to big up the practice of self-love in all ways, and masturbation is the ultimate act. Some

surveys

show that it helped women feel empowered and confident. At the same time, you have an opportunity to get to know your body, and what you like, and indulge in those things at your leisure.  

You might benefit from all those endorphins

– double cheer for endorphins because while they get busy helping to relieve stress and anxiety, they also act as a natural pain reliever. That's why some people believe that it can help with things like period cramps and other painful ailments. 

There may be immune-boosting properties

– another hormone to join the party during sex is prolactin. This one is connected to your mood along with your immune system, with some

research

showing that sexual arousal and orgasm activate the innate parts of the immune system.   

Your pelvic floor will get a workout

– if you need a good reason to work out your pelvic floor, just know that this is the big, hammock-like muscle that keeps us fit as we age,

preventing

things like leaky bladder and helping our quest for sexual enjoyment. And yes, that goes for men and women, we all have a pelvic floor! And when you orgasm, you trigger a series of muscle contractions that create a mini workout right there. 
Ways to solo play
So, the potential benefits of self-love are out there, but how do you get started or make your solo play extra exciting? It's important to note that there are no hard and fast rules here, as everyone experiences sensuality differently, not to mention, we all have different anatomies. That said, you can try a few things to enhance yours.
Try toys and lubes
Do a little homework and you'll get lost in the possibilities when it comes to sex toys. Know this, there is no pressure here and you really can be as extravagant as you like. Different toys vary in shape, size, and feel depending on your preferences and anatomy. What's important is that you're into it. This isn't about pleasing anyone but yourself. And if you need a little extra yumminess, experiment with lubes to bring it to another level. 
Top Tip: Play with our delicious Wake the Neighbors love lotion with CBD isolate to increase blood flow in the areas that count during solo play.  
Switch up the destination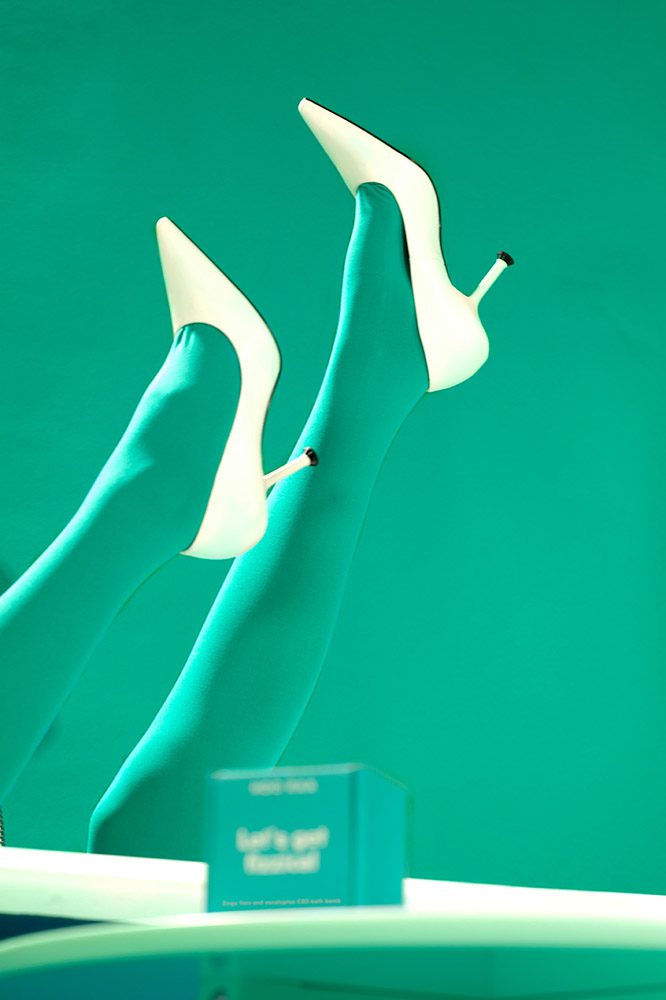 Are you a creature of habit with the what, when, and where elements of your masturbation schedule? A little shake-up in your go-to place could be exactly what you need to make things feel a little more exciting. And yes, you do deserve to treat yourself to some excitement! This isn't about taking it to the extreme but moving it over to the tub could be the switch-up you crave. Did you know that baths can stimulate circulation and vascular function, which is everything you need to get started.  
Top Tip: Soak in a CBD-infused bath with Let's Get Fizzical bath bomb and give your bod the full works, from stress soothing, to skin smoothing, and solo pleasure. 
Get more
But hold up, we know what you're thinking, and yet we mean more sleep! We don't need to tell you that sleep is the lynchpin to all the goodies our bodies and minds need. But circle back to the beginning of this article and you'll also remember that sleep and sex and intertwined. As orgasms are a potential sleep aid, it makes sense to make masturbation part of your sleep routine. 
Tip: Try it out with a little side of Rest For The Wicked, a full-spectrum CBD tincture that's made for dreamy nights. 
CBD and sex drive
While research is ongoing, there are some promising links to CBD and our sex drive. This all comes down to the science of how CBD interacts with our endocannabinoid system (or ECS). This system is behind the smooth running of our everyday functions like fertility, sleep, stress, hunger, and mood. It's also thought to be linked to sexual arousal, whether that's with a partner or solo. 
This explains why anecdotal reports of positive links between CBD and sex have but note that studies are at a preliminary stage, and more research is needed to draw conclusive results. In the meantime, experiencing masturbation and CBD puts the power and the fun in your hands. 
CBD and masturbation
If you're excited to try CBD for your solo play, remember that any cannabinoid therapy is highly individualized. Discovering what works for you and how it makes you feel is a unique experience. Trying our different products and exploring solo play tips will put you in the driving seat, but if you ever need any advice along your journey, the Hoo Raa team is here for you. Shop now or reach out any time!