Regenerative agriculture has emerged as a promising and innovative approach to farming that not only seeks to produce food and fiber but also aims to restore and enhance the environment. Unlike conventional farming practices that often degrade the ecosystem, regenerative agriculture focuses on improving soil health and biodiversity while mitigating climate change. 
In this guide, we will explore the principles and benefits of regenerative farming, drawing insights from Gabe Brown's book, "Dirt to Soil: One Family's Journey into Regenerative Agriculture," and other reputable sources.
Principles of Regenerative Agriculture:


Improving Soil Health: At the core of regenerative farming lies a commitment to nurturing the soil. This involves reducing soil disturbance through practices like minimal or no-till farming. Tilling disrupts the intricate network of soil organisms, including earthworms and fungi, which play crucial roles in maintaining soil structure and nutrient availability.


Avoiding Chemical Inputs: Regenerative farmers steer clear of heavy synthetic fertilizers, pesticides, and herbicides. Instead, they rely on natural methods to control pests and diseases, such as crop rotation and integrated pest management. By avoiding these chemicals, regenerative farmers protect soil microbiota, promote biodiversity, and safeguard the health of consumers.


Diverse Crop Rotation: A key aspect of regenerative agriculture is cultivating a diverse range of crops, often simultaneously. Diverse cropping systems help to enhance soil health, reduce pest and disease pressures, and ensure better nutrient utilization. Additionally, intercropping and polyculture practices can improve overall ecosystem resilience.


Integration of Livestock: Grazing animals play an essential role in regenerative farming. Integrating livestock into cropping systems allows for improved nutrient cycling, soil aeration, and weed control. Properly managed rotational grazing mimics natural patterns and helps regenerate grasslands while sequestering carbon in the soil.


Carbon Sequestration: Regenerative farming actively promotes the sequestration of carbon dioxide from the atmosphere into the soil. Increasing soil organic matter levels through practices like cover cropping and compost application not only improves soil structure but also acts as a net positive for the planet, reducing greenhouse gas emissions.
Benefits of Regenerative Agriculture:
Enhanced Soil Health: Regenerative farming practices lead to healthier soils with increased organic matter, improved water retention, and better nutrient availability. This, in turn, boosts crop yields, plant health, and resilience to environmental stressors.


Biodiversity Conservation: By creating diverse habitats and encouraging wildlife on the farm, regenerative agriculture supports biodiversity. Healthy ecosystems benefit from a greater variety of species, ensuring a more balanced and resilient environment.


Climate Change Mitigation: The carbon sequestration potential of regenerative agriculture contributes to mitigating climate change. If adopted on a larger scale, regenerative practices have the potential to significantly reduce atmospheric carbon dioxide levels.


Cost Savings: By reducing reliance on chemical inputs and costly treatments, regenerative farmers can save on expenses, ultimately leading to improved economic viability.


Water Management: Regenerative farming practices promote better water infiltration and retention in the soil. This can help combat issues like droughts and erosion, leading to more sustainable water use.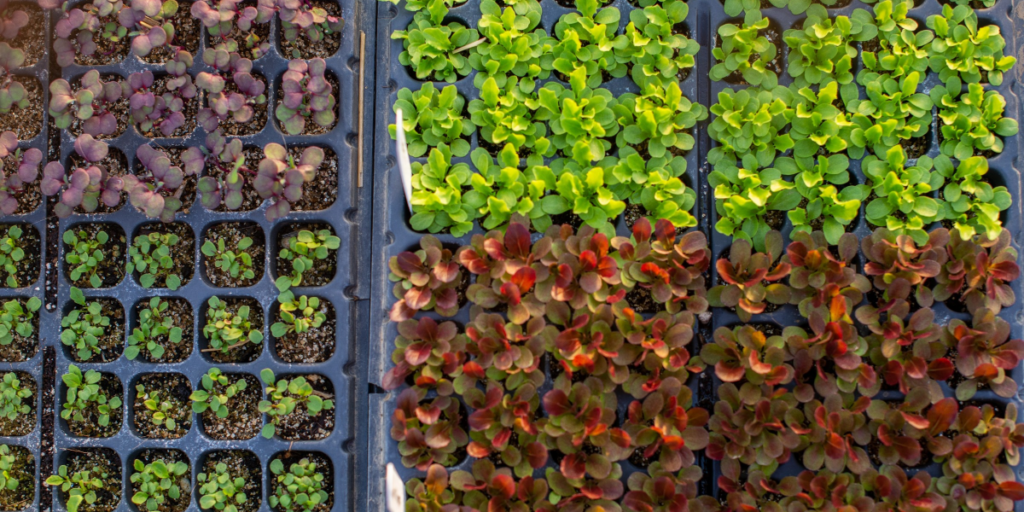 The Future of Regenerative Agriculture:
The concept of regenerative agriculture has gained traction across various sectors, including governments, private companies, and nonprofit organizations. It is viewed as a potential solution to address the environmental challenges posed by conventional agriculture and climate change.
As governments explore the possibilities of regenerative agriculture in their climate action plans, private companies are engaging with certification programs to promote regenerative practices. Nonprofit organizations are also actively advocating for regenerative farming and disseminating knowledge about its benefits.
However, while regenerative agriculture holds great promise, there is still a need for standardization and agreed-upon definitions to ensure consistent practices and measurable outcomes. Researchers, policymakers, and stakeholders must work together to develop clear guidelines and metrics for evaluating the effectiveness of regenerative agriculture.
Conclusion:
Regenerative agriculture offers a path towards a more sustainable and resilient future for food production. By prioritizing soil health, biodiversity, and carbon sequestration, regenerative farmers can improve their livelihoods while positively impacting the environment. As consumers and global citizens, supporting regenerative agriculture and its proponents can contribute to a healthier planet and a more sustainable future for generations to come.